Our services
A privileged spot in the swiss Alps
Come and discover our relaxation areas and our offers to make the most of your stay.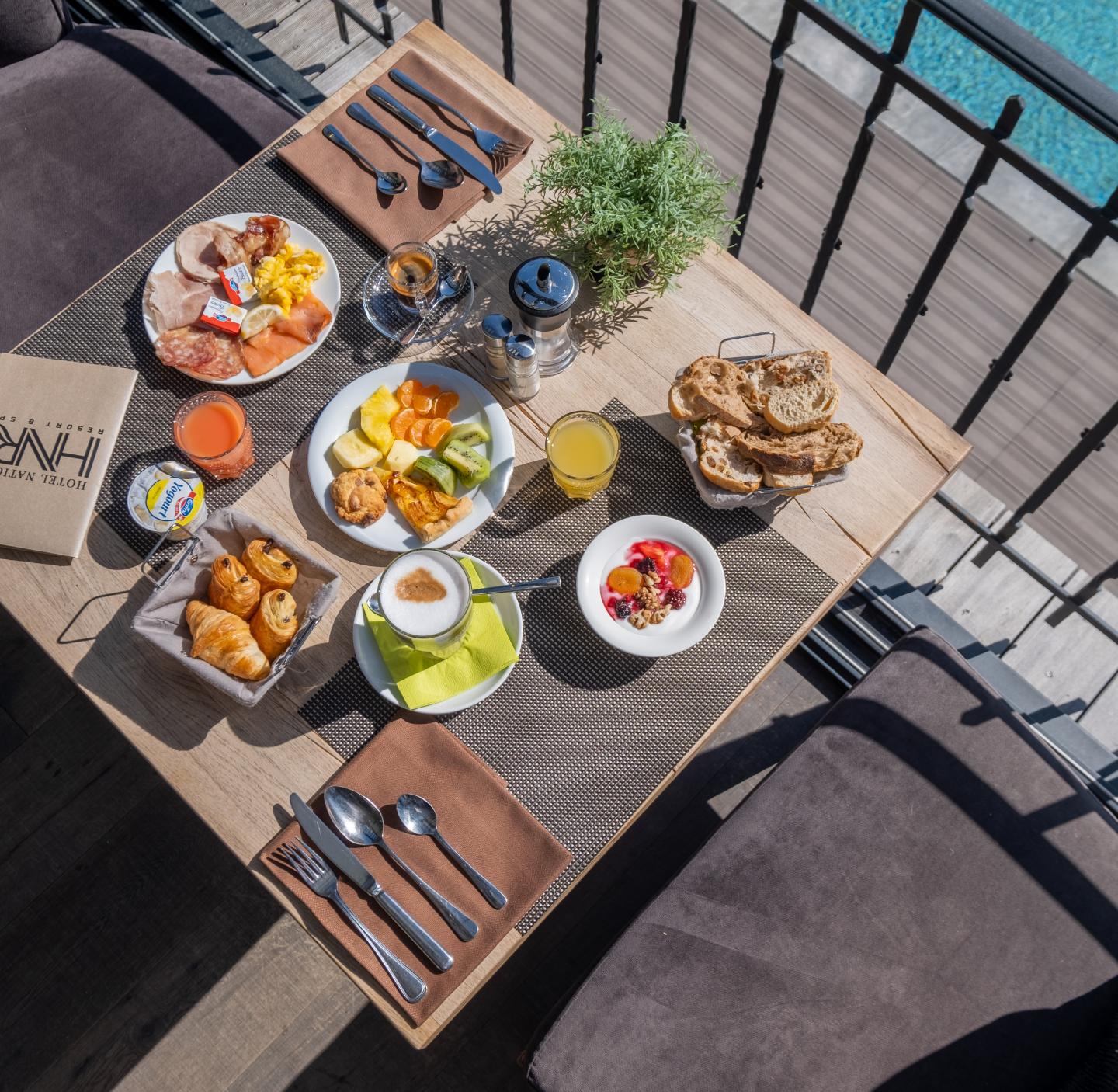 Breakfast
Breakfast is a great time to recharge and prepare your day. We take special care of the quality of the breakfast and highlight regional products.
The "Buffet" formula offers you a variety of quality products, hot and cold drinks as well as a variety of sweet and savoury products. The buffet breakfast is served on our terrace above the pool or in our Lounge Bar. Breakfast at the Hotel National Resort is also open to guests who are not residents of the hotel.
For those who want more privacy, breakfasts are served in the room until noon.
Hours
Buffet:
7:30 am to 10:30 am
In room:
7:30 am to 12:00 pm (except day of departure, 11:00 am)
Price
Surcharge of CHF 5.- per person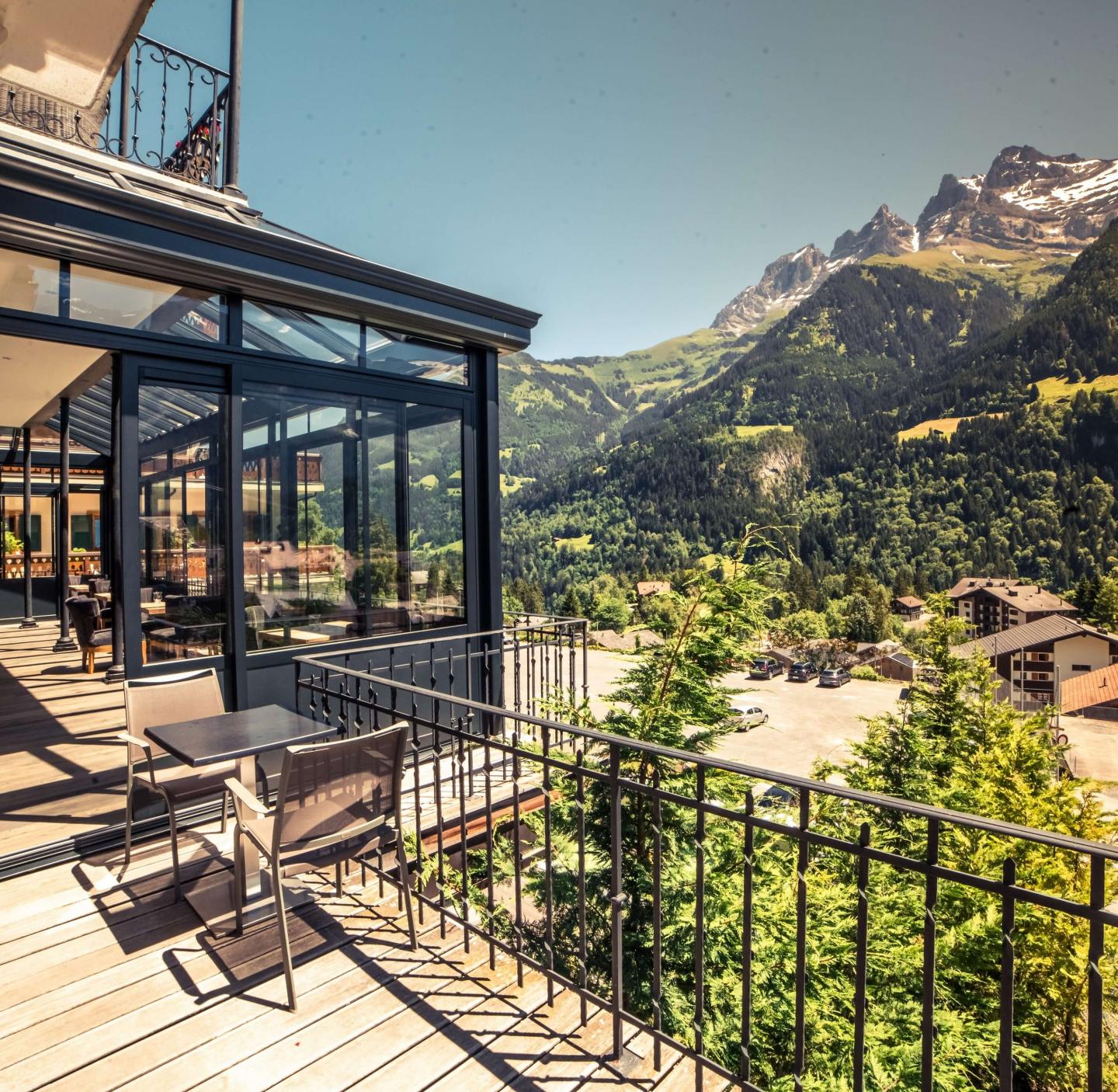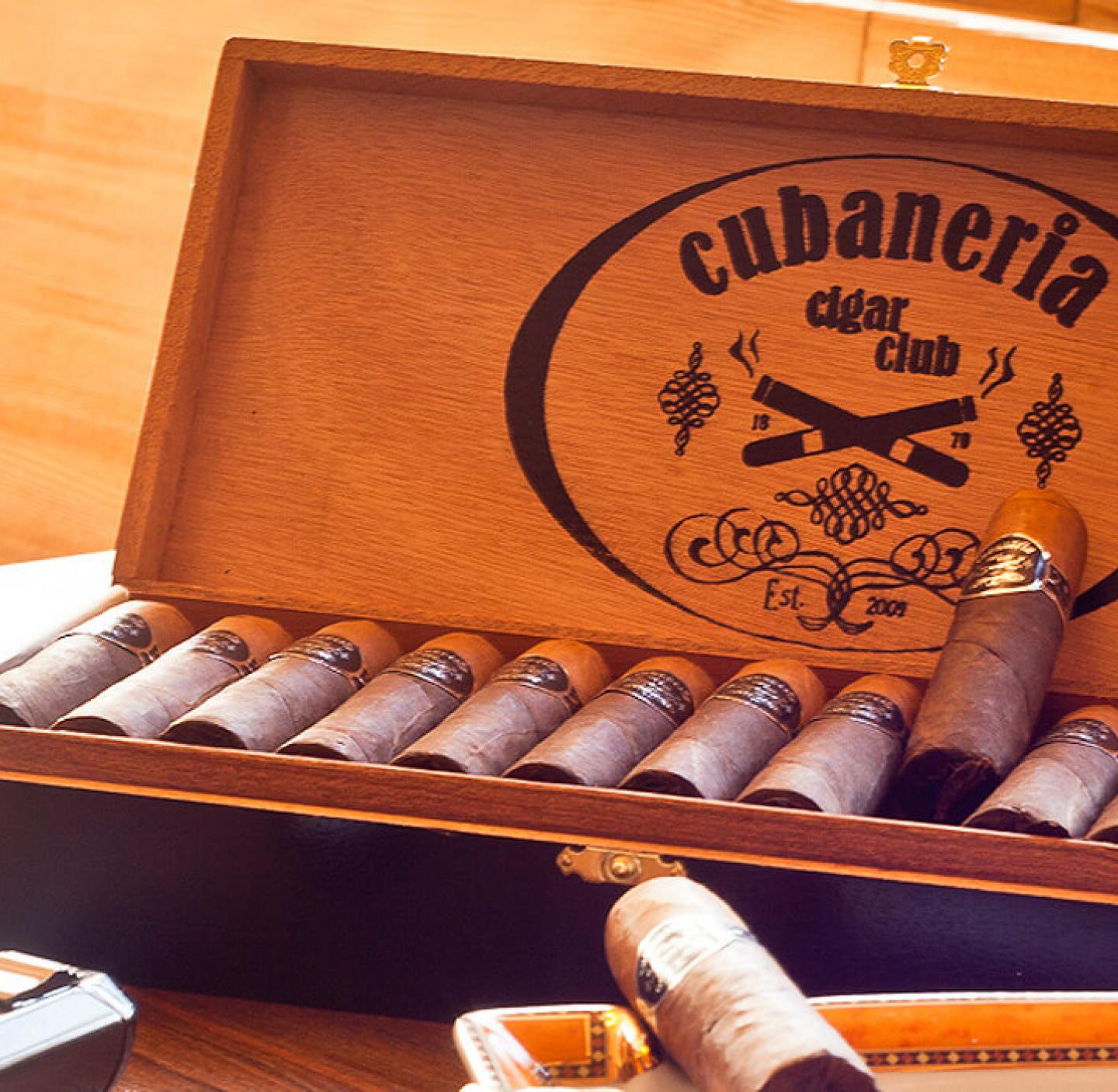 Bar & Cigar Lounge
Our lounge bar is place open to everyone, not only hotel guests, to enjoy a generous breakfast buffet, savor a refreshing drink on our sunny terrace facing the beautiful Swiss Alps or relax next to a cozy fireplace. It invites you to a friendly, calm and refined atmosphere.
It offers you a selection of the best regional and international wines, cocktails, sparkling Champagne or a refined snack catering service.
Our smoking guests and cigar connoisseurs will be able to appreciate our selection of cigars accompanied by one of our "smoky" whiskies or liqueurs.
Open daily
From 7:30 am to 10:00 pm
Breakfasts served
From 7:30 am to 10:30 am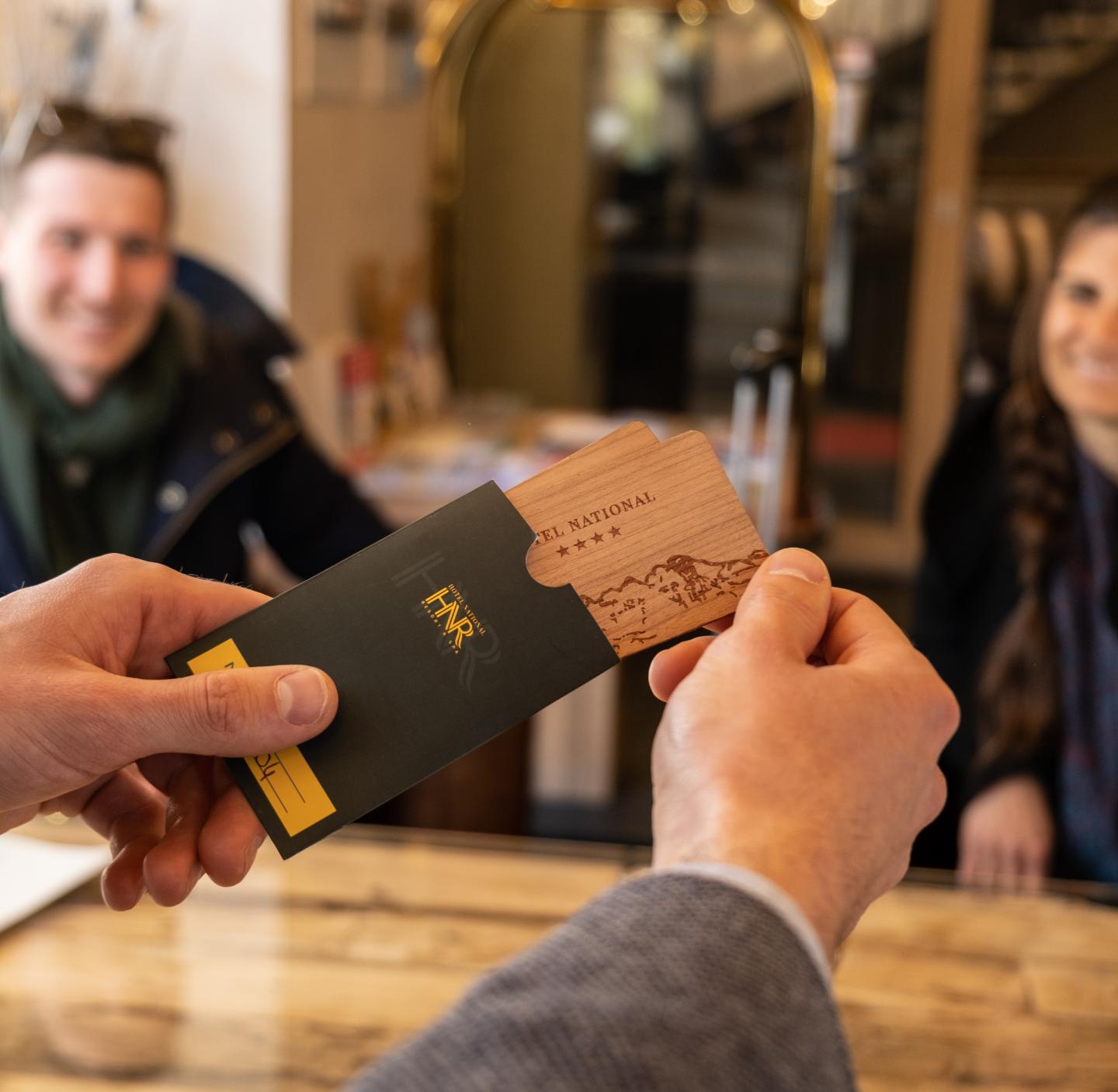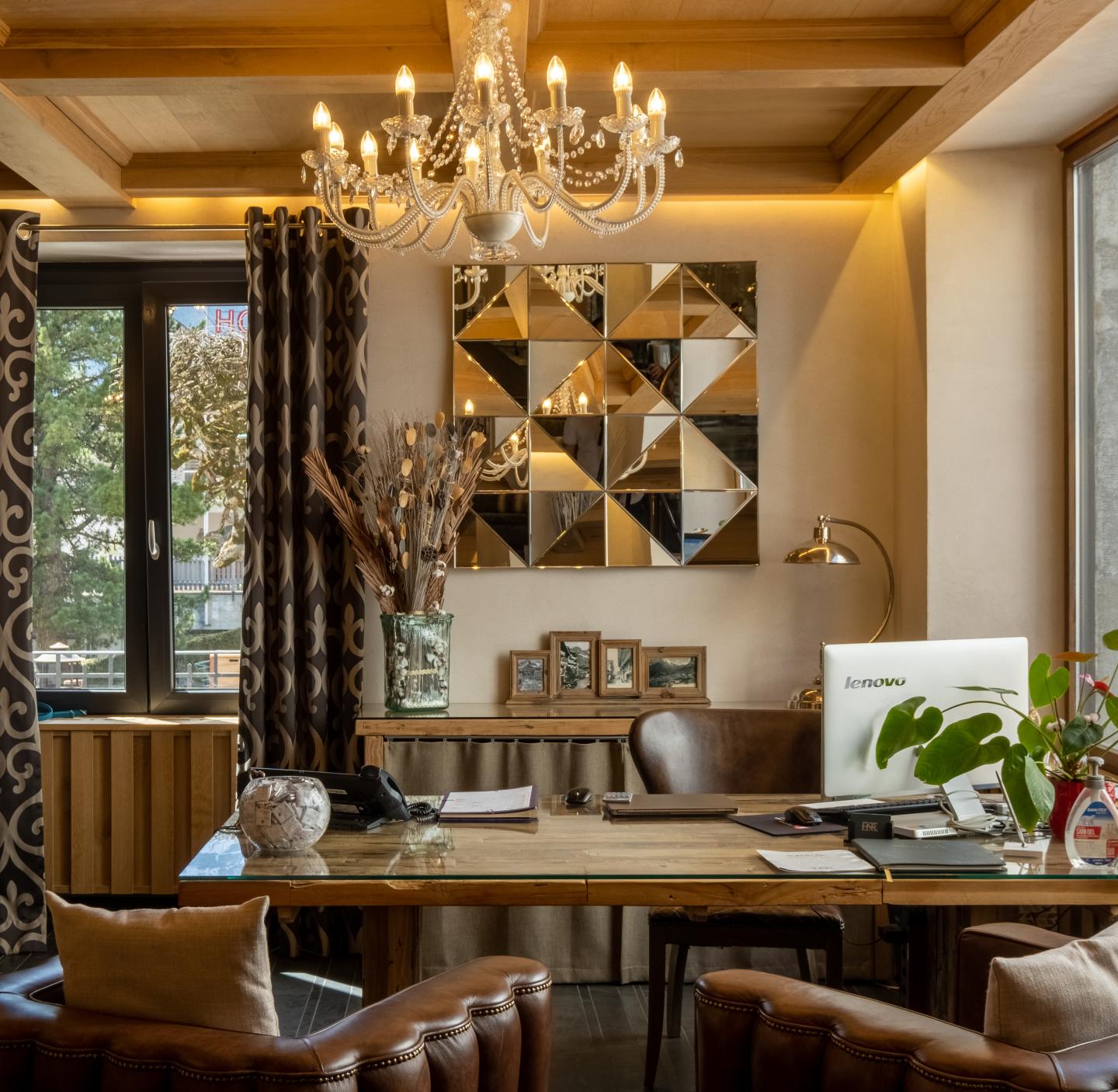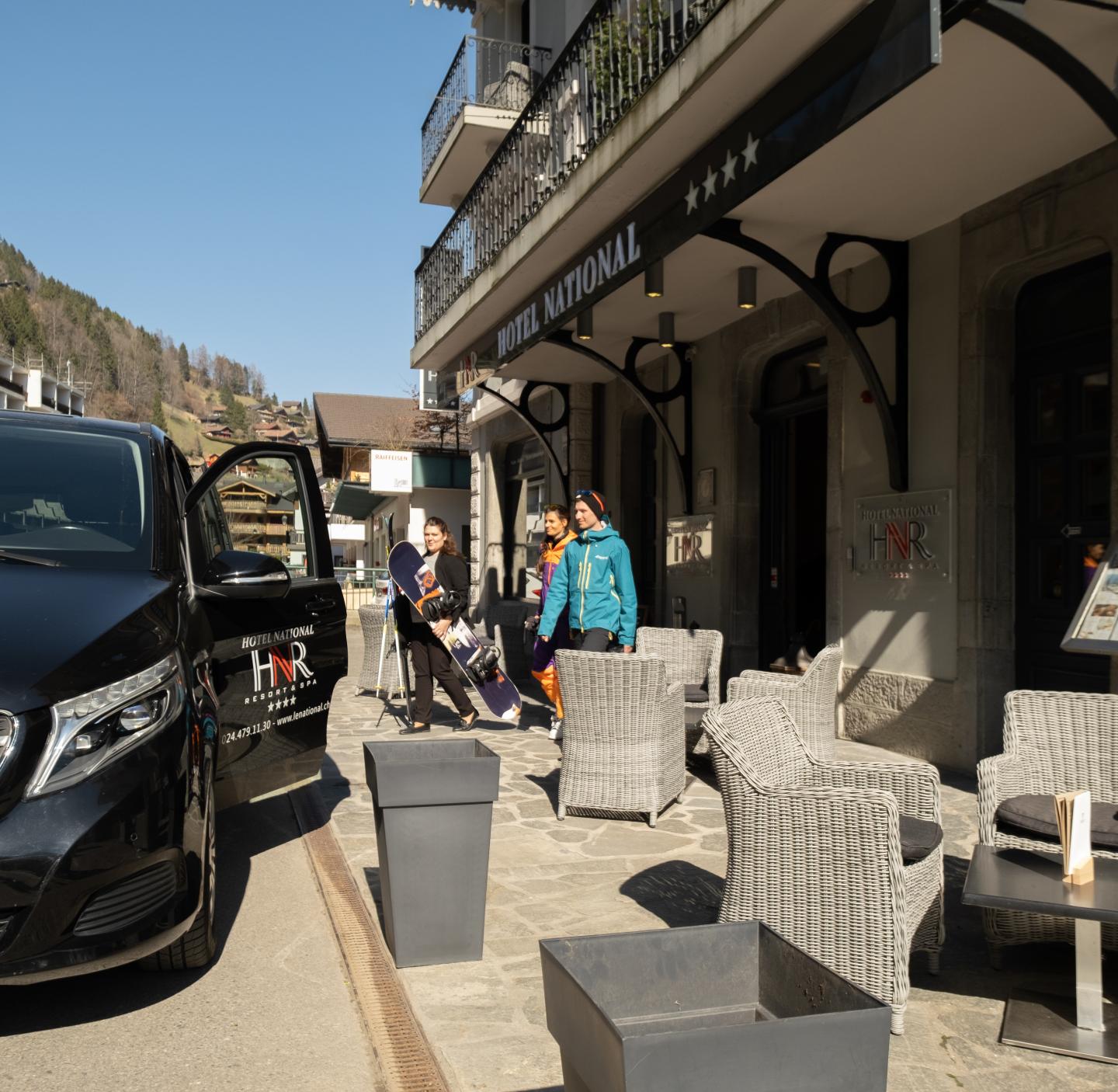 Reception & parking
Welcome!
Our reception team will be happy to assist you during your stay and to help you make the most out of it.
Spa treaments reservations, restaurant recommandation, taxi booking, ski passes, material rental... Do not hesitate to contact us should you need anything! Open daily from 7:30am until 10pm.
Are you coming by car? We can provide you a covered parking spot in front of the hotel (CHF 15.- per night). We recommend you to book it in advance. Should you need to charge and electric vehicule, you can do so directely at the hotel (CHF 0.50 per kwh).
More information at: reception@lenational.ch or +41 (0) 24 479 11 30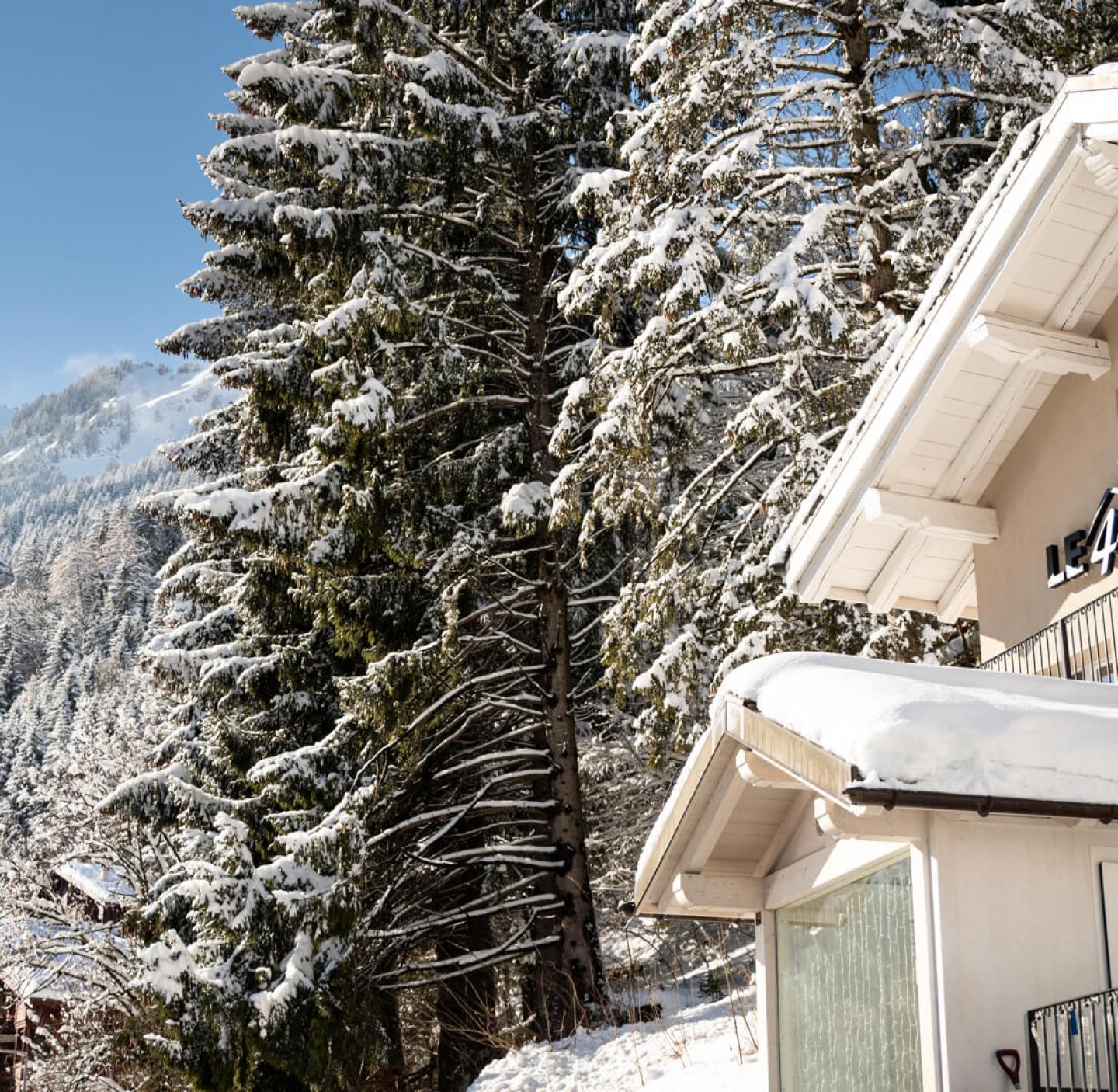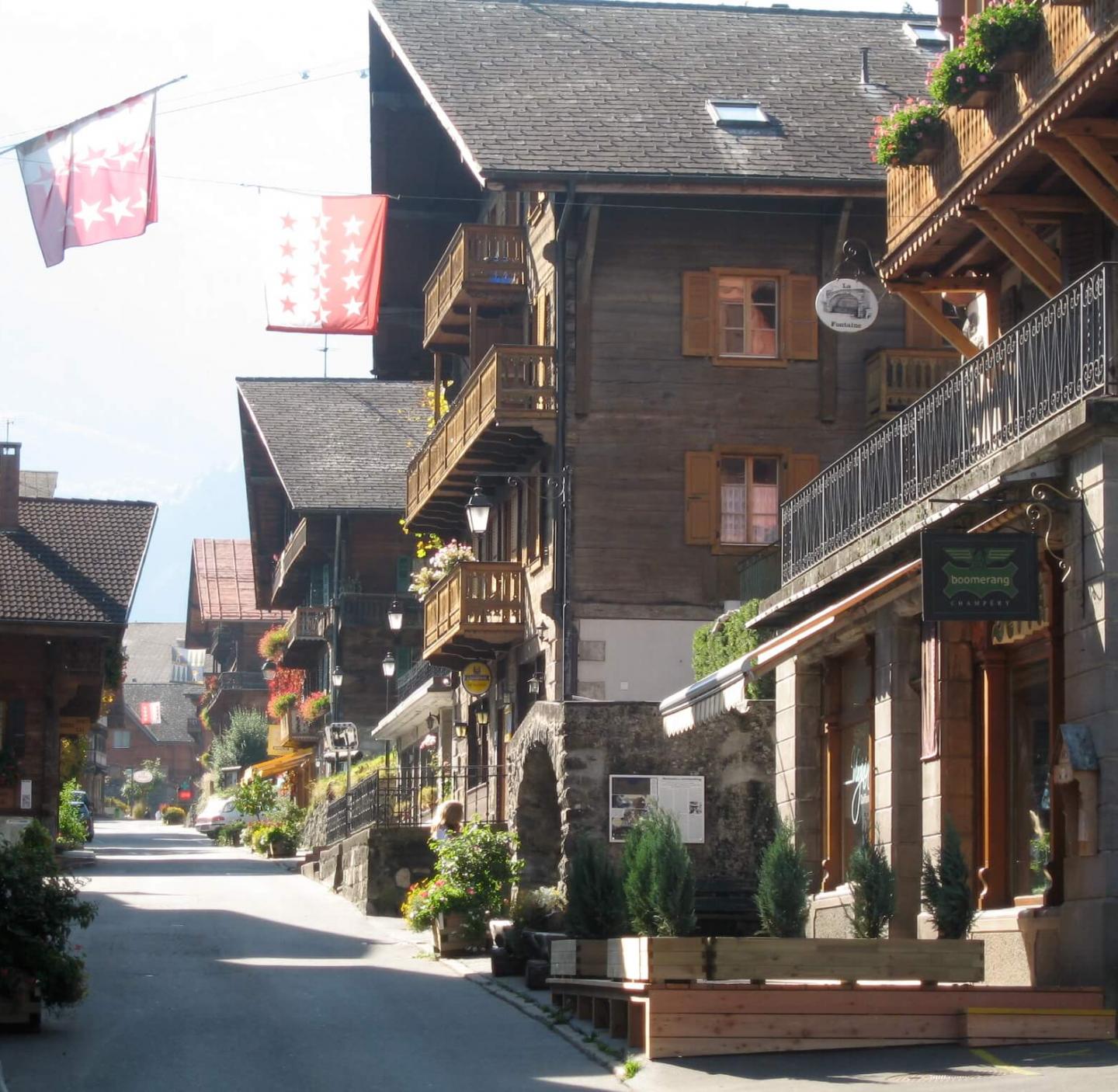 Champery's Restaurants
Our team will gladly suggest restaurants to your liking as well as taking care of reserving a table for our guests in the following restaurants, located minutes away from the Hotel National Resort. From gastronomic restaurant to pizzeria, without forgetting tasting of our regional specialites (like cheese fondue, raclette, charcuterie products, …) we can propose you a culinary journey and discovery of typical village of Champery.
LE BISTROT DES REINES, situated 50m from the hotel, is a chalet from the 18th century, where semi-gastronomic cuisine are tasted.
LE FARINET, situated 50m from the hotel, is a restaurant where our guests can have a change from a large choice of meat platters to Belgium specialties.
L'ALTA, situated 200m from the hotel, is the Italian restaurant in Champéry.
L'AT HOME, situated 200m from the hotel, offers a simple and generous cooking with a play area for children.
LE CAFE DU NORD, situated 300m from the hotel, is a little mountain bistro where traditional dishes and regional specialties are served.
LE VIEUX CHALET, situated 400m from the hotel, offers a varied menu of cheese dishes in a cosy and woody decor.
LE MITCHELL'S, located 500m from the l'hôtel, is a bar-restaurant modern, ideal for a friendly aperitif accompanied with tapas, followed by tasting of one of its bistro dishes.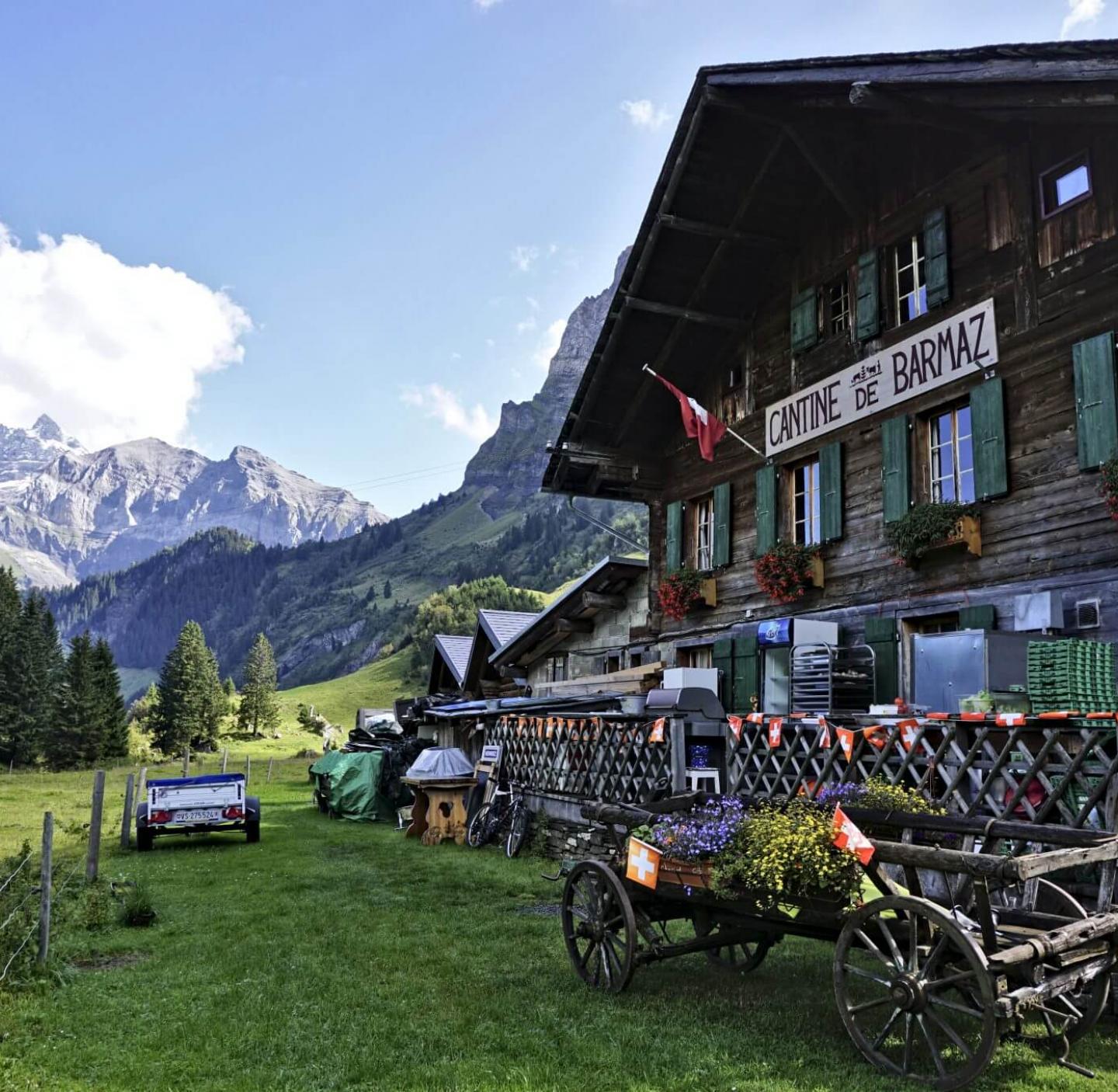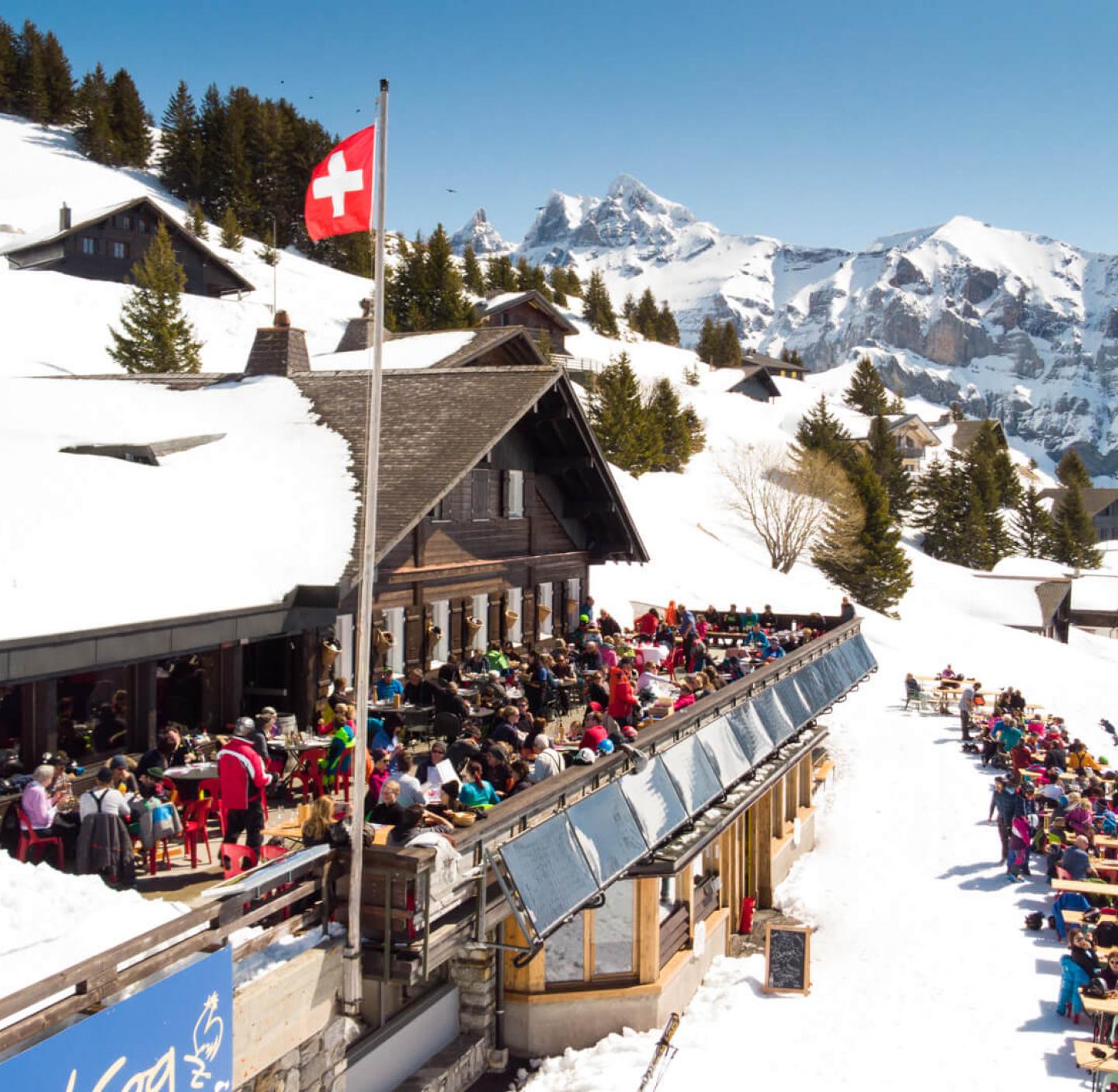 Mountain Restaurants
If you wish a more authentic experience, we suggest you to discover:
LA CANTINE DES RIVES is an adorable wooden chalet situated 10 min. by car from the hotel. It offers a beautiful view of Champéry. Here you will experience traditional Swiss dishes, such as the the famous "raclette au feu de bois" (raclette prepared on the fire).
LA CANTINE SUR COUX, situated 15 min. by car from the hotel, offer a small menu with cheese specialties in a charming chalet with a fabulous terrace in front of Dents du Midi.
LA CANTINE DE BARMAZ, open only during the summer season, is situated within 20 min. by car from the hotel. It is located at the foot of the Dents Blanches. You'll taste specialities of Valais and traditional dishes in a charming alpine landscape.
For a lunch in mountain restaurants on the Champery ski or MTB resort, you can use lifts of Portes du Soleil, to discover:
LES CLAVETS, only open during winter season, is found on the slope Ripaille/Grand-Paradis. Beautiful old alpine chalet that takes skiers out of the hustle and bustle on the slopes that offers a remarkable perspective of the Dents du Midi and the Dents Blanches.
LE RESTAURANT CHEZ COQUOZ, located 15 min. by foot from arrival of cable-car, offer you a seasonal cooking based on local products (including the discover of our mountain herbs in summer season). This restaurant have one of the most fabulous list of Valais wines.
LA CROIX DE CULET is easily accessible for both, skiers and pedestrians, as it is situated at the top of the cable car (2000m) linking the village to the vast ski resort of the Portes du Soleil. Their dining room and wide terrace offer a panoramic view of the surrounding mountains ranges.